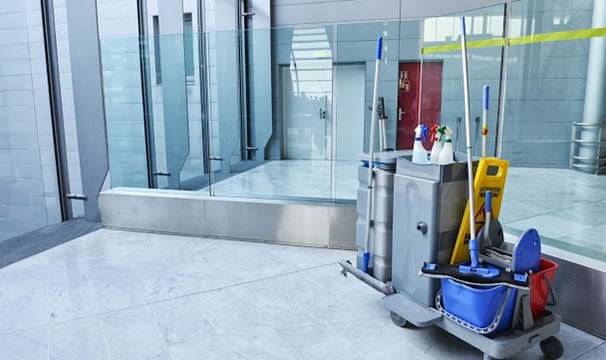 We utilize the client's customized commercial cleaning checklist to perform all tasks to the highest standards . Common tasks include:


1.Dust furniture, equipment, partitions, walls, etc.


2.Clean and disinfect sinks, countertops, floors, toilet, mirrors, tables, chairs, refrigerators, microwaves, etc in restrooms, break rooms and/or kitchenette


3.Replenish supplies in restrooms, break rooms and kitchen


4.Sweep, mop, vacuum and/or hand scrub floors using brooms, mops and vacuum cleaners


5.Empty trash cans and recyclables into disposal areas


6.Wipe down walls and woodwork, doors, wall hangings, baseboards, etc.
Identify potential safety or maintenance issues and communicate them to client in the comments section on the customer checklist.
Arrive to work (client location) at scheduled time, perform services to established standards and insure the client's facility is locked and secured when you finish and leave.
Handle special requests for customers as appropriate and note handling on the customer checklist and company paperwork
Comply with all safety policies and procedures relating to performance of tasks, use of products or supplies and incident reporting.